The Self Storage Association United Kingdom (SSA UK) Awards are a wonderful way of highlighting your achievements and rewarding your most significant assets including the people who make your companies, facilities and businesses successful.
---
Entries for the SSA UK Awards are now closed!
Winners receive recognition and exposure throughout the industry plus:
A bottle of Champagne
The prestigious SSA UK Award Trophy
A framed personalised certificate for display purposes
Copies of the professionally taken photographs from the presentation, ideal for use in your own promotional programme Promotion in the post-conference issue of UNLOCKED magazine and on the SSA UK website for 12 months
A press release for you to distribute to your local media

Winners are encouraged to make use of other PR opportunities including; local/regional newspapers, magazine contacts, local radio, or even just on your company website.

There are 5 categories of awards this year
UK Innovation Award 2023
Sponsored by
Keepers Cottage Services



UK Manager of the Year 2023
Sponsored by
Basil Fry & Company – Self Storage Risk Solutions


UK Container Operator Site of the Year 2023
Sponsored by
Secure Stores Nationwide Ltd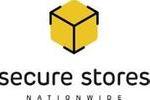 UK Independent Operator Store of the Year 2023
Sponsored by
Rooks Rider Solicitors LLP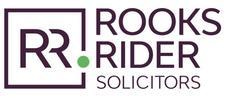 UK Multi-Site Operator Store of the Year 2023
Sponsored by
Janus International Europe Ltd


Important Dates
SSA UK Awards Dinner in Birmingham: Tuesday, 16 May 2023
FEDESSA Awards Dinner in Rotterdam: Thursday, 26 October 2023
Who can enter?
Entry to the SSA UK Awards is open to all current members of the SSA UK, and where applicable, individual staff members and groups from these facilities and companies.
The SSA UK retains the right to contact finalists for more information on their submission. It is preferred that all finalists are prepared to attend the Awards Dinner in Birmingham on 16 May 2023.

We welcome supporting materials such as; performance evaluations, photos, testimonials and samples of work, which help demonstrate why the nominee should win that Award. Please do not send original copies however, as these will not be returned. We also advise you to retain a copy of your entry.

The winners of the UK Awards will be announced at the UK Conference in Birmingham on 16 May 2023, with the winners being entered into the FEDESSA Awards announced at the Awards Dinner at the FEDESSA Conference & Trade Show in Rotterdam on Thursday, 26 October 2023.

Important Information:
A separate submission is required for each Award entered.
Each submission must be in English.
Each submission can be supported with additional photographs or other related materials.
Each submission must include a signed and completed 'Permission to Publish' form.
'Mystery shopping' may comprise part of the judging process.
A condition of acceptance of your entry is your agreement that the conduct of the competition and associated arrangements by the SSA UK and FEDESSA shall not give rise to any legal obligations or duties, valid or enforceable in any way.
Coordinators and judges involved in the Awards will treat all information in the strictest of confidence.
A judging panel will evaluate entries and determine the winner for each category.
Entrants agree that SSA UK's decision on these matters is final and will not be reviewed.