You are here:
December CEO Update Webinar
Hosted by SSA UK CEO, Rennie Schafer, join us for our complimentary, monthly member's only update including the latest sector news.
At this month's CEO Update Webinar, we will be joined by Andy Wood from SureStore.
Andy will be discussing the challenges that he has faced in building self storage stores to the BREEAM sustainability standard. He will also discuss the following:
Dealing with the auditors/officials
How every project varies
Differences in approaches from planning authorities
The difference and difficulty in achieving very good – excellent – outstanding
The kinds of changes you need to make to the building
Why SureStore have chosen to meet the standard with their new projects
Andy will then have the opportunity to answer any questions.
In addition, Rennie will be giving an industry update including outcomes of the recent SSA UK board meeting.
---
Speakers
Rennie Schafer
CEO Self Storage Association UK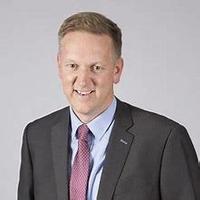 Rennie is the current CEO of the Self Storage Association UK, having previously been the CEO of the Australasian Self Storage Association for over 9 years. Rennie has extensive knowledge of the self storage industry across the world, from the developing Asian markets through to the birthplace of self storage in the USA. He has over 22 years of association management experience, 17 at CEO level. Rennie is also on the Board of the Institute of Association Leadership, has an MBA and completed the Oxford University High performance leadership programme.
Andy Wood
SureStore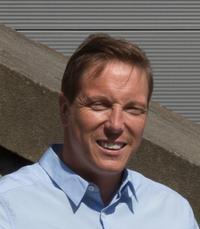 From 1995, as European Sales Director for a Storage construction company, Andy was responsible for the design and build, project management, sales, business marketing and strategic planning for over 100 storage centres.
Andy co-founded Planet Space Storage in 2003 in Mallorca and developed it to a position of market leader. It provides residential and commercial storage but also specialises in yacht storage. Andy co-founded Storage Boost in 2005 and, having recognised the opportunity to develop storage facilities in the North of England, Storage Boost became an award-winning operator of 3 storage facilities in Cheshire and Staffordshire.
He is active in the European storage industry as a consultant and investor and has extensive experience of operating and constructing storage facilities across Europe. Andy is a Board member of the South Cheshire Chamber and sits on its property board. He also is a Director of Trax Commercial, a property company that provides industrial and office space to SME's in the North West.
Andy leads on the acquisition and development of the new storage facilities for the Storage Funds.
---
Complimentary for SSA UK members.
To register your place, please click the 'Register Now' button. You will then be required to use your member website login to complete your booking.