You are here:
February CEO Update Webinar
Hosted by SSA UK CEO Rennie Schafer, join us for our complimentary, monthly member's only update including the latest sector and COVID-19 news.
This month there are 2 guest speakers
Jimmy Brannigan from NETpositive Futures. Jimmy will be covering how you you can embed sustainability into your workplace to improve both your profits and corporate image. More than just putting solar cells on your roof this is about a complete approach to sustainability based on the fact the best teams and organisations consider what really matters to them and their stakeholders and strive to have a positive impact.

Matthew Knowles from National Trading Standards who will be talking about the 'Tick Box: Keep it Real. Keep it Legal' initiative which combines industry and law enforcement expertise to implement a national code of practice aimed at deterring criminals from targeting self storage facilities for storing counterfeit goods and other illegal products.
Speakers
Rennie Schafer
CEO Self Storage Association UK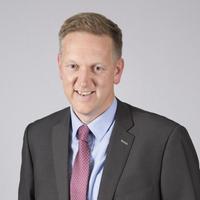 Rennie is the current CEO of the Self Storage Association UK, having previously been the CEO of the Australasian Self Storage Association for over 9 years. Rennie has extensive knowledge of the self storage industry across the world, from the developing Asian markets through to the birthplace of self storage in the USA. He is a bit of a tech Geek and is currently on the Beta testing group for Google Maps and My Business.
Jimmy Brannigan
Net Positive Futures
Jimmy is the co-founding director of NETpositive Futures Ltd and has worked on sustainability issues for over 25 years, helping a wide range of private and public sector organisations to integrate environmental and social considerations into business models and activities.
Jimmy is an established expert on the issue of skills for sustainability and social value and uses his experience to make links between business improvement, sustainability and leadership. He has supported many organisations in taking the steps needed to turn policy into practical action and has supported organisations throughout Asia, South America and Europe.
Matthew Knowles
Trading Standards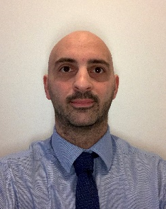 Matthew joined Trading Standards in 2005 and went on to manage the Trading Standards and Financial Investigations team at Central Bedfordshire. During his time at Central Bedfordshire he became accredited by the National Crime Agency as a Financial Investigator and the team recovered proceeds of crime for a number of prosecuting authorities.
He went on to manage the Investigations Team for East Sussex Trading Standards and managed a wide range of criminal investigations, such as doorstep crime and rogue trading, money laundering, business to business advertising fraud, illicit tobacco and counterfeit goods.
In 2019 he joined Kenyon Block Consultants Ltd and started a contract for Camden Trading Standards with the objective of investigating the supply of counterfeit goods on Camden High Street.
Matthew is now working on a contract for Manchester City Council Trading Standards and London Trading Standards, both of which involve tackling the supply of counterfeit goods. Part of this work includes working with the SSA UK, the Intellectual Property Office and National Trading Standards on implementing a national code of practice for the self storage industry with regards to illicit goods.
If you have any questions for either Rennie or our Guest Speakers, please email in advance to Helen Bourke [email protected]
Complimentary for SSA UK and FEDESSA members.
To register your place, please click the Resister Now button. You will then be required to use your member website login to complete your booking.