You are here:
SSA UK AGM & Regional Members' Networking Dinner
Sponsored by Janus International Europe, join us and network with other operator and supplier members at the forthcoming annual SSA UK AGM & Regional Members' Networking Dinner to be held at the incredible Crypt of St Etheldreda's in London.

A perfect opportunity to network with like-minded individuals, as well as hear from Rennie Schafer, SSA UK CEO who will provide an Association and industry update, and host an industry panel including James Gibson, Mike Wilson, Chris Bryan and Robin Greenwood. Pre-dinner drinks and a 3-course dinner with drinks are included in the price.
Limited places are available so we urge you to reserve yours today.
Venue
St Etheldreda's is one of London's hidden gems, a beautiful and historic building and the oldest Roman Catholic Church in England.
Celebration of History, the 600 year–old Crypt at St Etheldreda's has been hosting celebrity parties in the heart of London ever since King Henry VIII held his three-day wedding feast there in 1531. Today The Crypt offers the same superb food, wine and service as the legendary Bleeding Heart French Restaurant.

Industry Panel
A panel of four industry operators will be joining us sharing their views on the state of the industry, what's to come, automation, ESG business rates and so much more as well as answering your questions:
Jimmy Gibson – Big Yellow Self Storage
Jim Gibson was a member of the founding management team of Big Yellow Self Storage in 1998. Big Yellow Self Storage opened its first store in Richmond in May 1999 and 21 years later owns and manages 75 Big Yellow Self Storage centres in the UK across 5.7 million sq ft NLA. Big Yellow Self Storage also manages 25 Armadillo stores across a 1.0 m sq ft platform. Big Yellow Self Storage is listed as a REIT on the London Stock Exchange in the FTSE 250.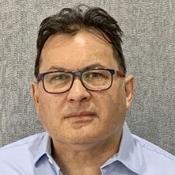 ---
Chris Bryan - blue self storage
Chris, a Commercial Manager, advises on all property investment and management activities to a number of privately owned, related companies. As part of the portfolio; Chris leads the expanding self storage business, blue self storage (previously known as Cardiff Self Storage), a container self storage operator based in Cardiff. Chris is also currently the SSA UK Board Chairman, representing external storage operator members.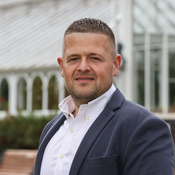 ---
Mike Wilson - Flexiss
After a career in the financial and property sectors, Mike joined Smart Storage in 2007, spending his first six years as the CFO and developing the business into one of the leading independent Self Storage operators in the UK. In 2013, Mike became the CEO of Smart Storage, replacing one of the founders, and then subsequently completed a management buyout of the business with funding from Seneca in 2014. Mike and his management team successfully exited Smart Storage in March 2018, allowing them to dedicate their time to the roll-out of SureStore. Mike currently leads the operational and strategic direction of SureStore on behalf of all investee storage companies.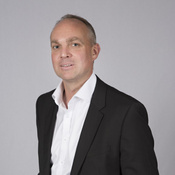 ---
Robin Greenwood – Storage King
Robin has been in the self storage industry for over 32 years. He first began at Access Self Storage as Sales and Marketing Director, then Shurgard Self Storage as Vice President of Operations, before joining Storage King as CEO where he has been leading the company with passion for 13 years. Robin has also served two stints as Treasurer on the SSA UK board during his maximum term of six years as a board member.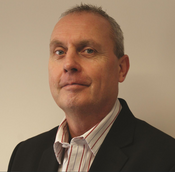 ---
Timings
6.00pm - 10.30pm
Drinks from 6.00pm, the AGM will begin at 6.30pm where members will hear reports from the Chairman, CEO, and Treasurer along with the latest sector news and updates, followed by Dinner at 7.00pm.
Cost
SSA UK Members @ £99 + VAT pp - please book via the Register now button at the top of the page, or the book now below.
This is a member & subscriber exclusive event.
Non-members - If you are interested in attending, please contact us on 01270 623150 for further information.