You are here:
Customer Service Excellence Training Session
Time: 10.00am – 1.00pm
Customer service is an essential part of delivering customer satisfaction. Good customer service whether before, during or after a sale, will result in happy customers which in turn create good reviews, recommendations and repeat business. Bad customer service will result in unhappy customers, poor reviews and no repeat business which is why we all strive for good customer service.
This training session is designed specifically for the self storage industry and will provide you with the tools and skills needed to ensure your organisation delivers not just good, but excellent customer service to all your customers, all the time even during the most difficult and demanding situations.
Note: This is a two-part training session, split over two days (Thursday & Friday). Bookings are for attendance at both sessions. It is not possible to book for just one day.
The 2 session cover:
The 5 key components of great customer service
How to deal with "difficult" customers and turn challenging situations into a positive experience
What types of online and offline tools you can use to extend the customer service experience beyond direct contact with you
Which factors influence customer loyalty, even after customers stop renting from us
When and how to build in surprises to your customer experience, in order to create a 'wow' factor
Fundamental negotiation skills so you are ready when customers ask for more than we initially offered
How to turn even debt collection into a customer service exercise
How to communicate with customers if accidents or mistakes happen
How different customers may express stress and what we can do to reduce this stress
Which KPIs can be measured to monitor satisfaction and loyalty
Trainer - Christel Land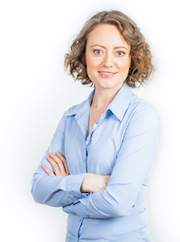 Christel Land is a popular business coach/consultant and an experienced sales and marketing trainer with extensive experience working in the self storage industry. She regularly delivers sales and marketing training sessions for the SSA UK and FEDESSA.
She has worked at a store level, local management level (Operations, Marketing) and central management (IT Manager) at City Self Storage. She is also certified in various different coaching techniques, has worked as a full time business coach and currently teaches international coaching certifications. Christel is also the author of the only book to date on sales in the self storage industry.
Combining her engaging training style with an enormous amount of industry knowledge, Christel will give you all the tools you need to grow your sales skills and improve your performance.
Who should attend?
The training is relevant to existing self storage staff who deal with customers as a refresher, new members of staff or those who manage teams. It is not tailored to a specific business size; the topics and exercises are equally relevant for larger chains as for single store operators.
Cost:
SSA UK/FEDESSA Members @ £110 + VAT per person
This is a member exclusive training session.
Non-members - If you are interested in attending, please contact us on 01270 623150 for further information.