You are here:
H&S Fire Management Training Session
Fire Safety Management Training Session

It is essential organisations manage fire safety in line with current regulations - Regulatory Reform Fire Safety Order 2005 - which means any person who has some level of control in premises must take reasonable steps to reduce the risk from fire and ensure people can escape safely if there is. If not, you could be exposing your company to potential fines and prosecutions. It is surprising how many businesses are unaware of the requirements and operational tasks that should be carried out on a weekly, monthly, quarterly, and yearly basis.

This session is designed to explain the key fire safety issues and procedures for self storage facilities and details the maintenance regimes and responsibilities for fire safety systems in occupied premises.

Content
Identification of the major causes of fire
Assessment – what makes an effective Fire Risk Assessment and how to create an action plan to meet compliance
Evacuation – how to create a successful evacuation plan
Signage – have you got it right and have you got what you need?
Lighting – Ensure your emergency lighting system covers all the required areas
Alarms – having the right system with integrated detection
Escape Routes – effective management of your escape routes – in short, can you get out?
Maintenance and record keeping
Staff training

Learning outcomes
An understanding of fire hazards in the workplace and their associated risks
Knowledge of the fire safety related equipment and facilities which assist in mitigating these risks– from protected means of escape to fire alarm and detection systems and sprinkler systems
Knowledge of the current standards and codes of practice which relate to these facilities and the detailed maintenance regimes which apply
Improved understanding of the fire risk assessment process
As organisations are required to provide evidence of fire safety documentation for an inspection, we will also include how to prepare for a visit from the fire authorities covering the safety documentation required, tasks, and timescales to ensure you are operating in line with current legislation.

This session is designed to create awareness of fire safety and is not intended to make you a 'fire safety expert'. However, it will ensure you are up-to-speed on your ongoing responsibilities, the practical actions needed, the knowledge and the tools to tackle relevant fire safety issues as an integral part of the day-to-day management of your facility. It will also cover the potential consequences should you get it wrong. Although fires in self storage are rare, over recent years there have been 4 significant fires in the UK and following investigations, causes have often been determined as unknown. All the more reason to ensure the fire safety practices in your facilities are as good as they can possibly be.

Trainer
Simon Morton
IOSH Health & Safety Consultant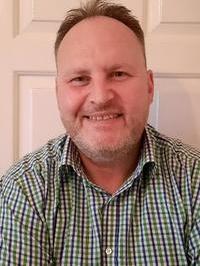 Simon is a Health and Safety consultant at Safety 2 Business based in Stockport.
He has a wealth of knowledge and experience gained throughout his career working in a wide variety of industries including manufacturing, food production, hospitality and catering as well as being a civil servant for 20 years.
Simon is passionate about ensuring the health, safety and wellbeing of all employers, employees, and service users whatever the size of business or organisation.
Simon has a client-based portfolio across the UK and carries out fire safety inspections that include fire risk assessments and provides advice to businesses to ensure compliance with the Regulatory Reform Fire Safety Order 2005.
Cost:
Member rate at £75 + VAT per person
---
Note:
This is a member exclusive training session.
Non-members - If you are interested in attending, please contact us on 01270 623150 for further information.