You are here:
Improve your Revenue through Add-On Sales
There is potential income for your business from not just space but also ancillary products such as packing materials, insurance, office services, deliveries, out of hours access and much more.
Learn how you can improve your bottom line and sell more add-on sales from two industry professionals who devote their time to supporting self storage businesses expand and exploit every opportunity to increase sales.
General Principles of Add-On Sales
Why are Add-On sales important?
Company benefits
Customer benefits
Tactics for maximising sales
Insurance
The importance of storage insurance
Making insurance a positive topic for customers
How to help customers accurately value their goods
How best to price your insurance cover
Tips & tricks
Packaging
Most storage customers need boxes
Make boxes part of every sale
The importance of retail displays
Increase sales through product bundles
Promote to non-storage customers
How to promote sales
Premium Storage Options
Why tiered pricing works
How to create a "premium" package
Using premium features to standout from your competitors
Creating USPs to increase enquiry conversion rates
Additional services that require investment
Offices/Meeting Rooms
Vehicles
How to evaluate if it's the right choice
Do you absorb the cost or charge customers?
Selling Online
Incorporating extras into the sales process
The airline model
Advertising to non-storage customers
Using Add-Ons to re-engage enquirers
Q&A
Speakers - Anthony Adams & Mark van Adrichem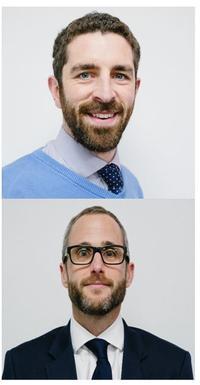 Anthony Adams and Mark van Adrichem are owners of Engage Management Services Ltd, an independent management company that supports both new and existing self storage operators. Between them they have over 20 years-experience in the self storage industry having worked in both small and medium sized self storage businesses. Engage was launched in 2009 with the aim of providing independent consultancy, development and ongoing management services. The team covers all areas of self storage from start-up to exit and everything in between.

Anthony and Mark both entered the self storage industry in 2006 in different businesses before joining the same storage company in 2007. They now work with other storage businesses to grow their storage facilities into mature, profitable enterprises through effective sales, marketing and savvy operational strategies and systems.
Cost:
SSA UK/FEDESSA Members @ £50 + VAT per person
This is a member exclusive training session.
Non-members - If you are interested in attending, please contact us on 01270 623150 for further information.
Who should attend?
This is important training for any self storage business who wants to sell more than just units!!!