You are here:
Managing Online Reviews - 27 April
​Online reviews are a crucial part of your marketing strategy. They give potential customers comfort in storing their belongings with you and also improve your Google ranking. Every self storage business should have an active strategy to promote and manage reviews. But what happens when you get a negative review? How do you respond? How can you turn a negative review into a positive marketing message?
Rennie will be discussing how you deal with the dreaded 1-star review including:
Positive language in review responses
Engagement not confrontation
Responding to the reader, not the reviewer
Creating positive messages from negative reviews
How a negative review can make you more legitimate
Dealing with fake reviews
Trainer - Rennie Schafer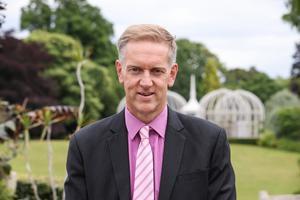 Rennie is the current CEO of the Self Storage Association UK & FEDESSA, having previously been the CEO of the Australasian Self Storage Association for over 9 years. Rennie has extensive knowledge of the self storage industry across the world, from the developing Asian markets through to the birthplace of self storage in the USA. He has over 22 years of association management experience 17 at CEO level. Rennie is also on the Board of the Institute of Association Leadership, has an MBA and completed the Oxford University High Performance Leadership Programme.
Cost:
SSA UK Members @ £50 + VAT per person