You are here:
Modern Pricing for Self Storage - 14 June
Learn how self storage operators are changing the way they price their products to improve revenue. No longer setting prices based on the competition or having permanent discounting, modern pricing is driven by data and focussed on maximising revenue from every customer. This session will introduce you to some of the new ways self storage is being priced.
Covering:
Start up pricing, setting your pricing right from day 1
Discounting for purpose, understanding why discounts work and when to apply them.
Data based pricing – measuring the data to price on revenue not occupancy
Basic dynamic pricing
Trainer
Rennie Schafer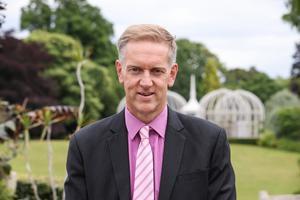 Rennie is the current CEO of the Self Storage Association UK & FEDESSA, having previously been the CEO of the Australasian Self Storage Association for over 9 years. Rennie has extensive knowledge of the self storage industry across the world, from the developing Asian markets through to the birthplace of self storage in the USA. He has over 22 years of association management experience 17 at CEO level. Rennie is also on the Board of the Institute of Association Leadership, has an MBA and completed the Oxford University High Performance Leadership Programme.
Cost:
SSA UK Members @ £90 + VAT per person