You are here:
Pricing Strategy Online Training - 8 December
This training session focuses on practical marketing skills for self storage operators who are responsible for marketing.
SSA UK CEO, Rennie Schafer and industry expert Dave Davies have combined their significant experience and knowledge to develop the Association's Pricing Strategy Online Training Session.
Pricing is one of the most pressing issues for self storage operators and members have been requesting a session on pricing strategy for some time. This workshop will help you create pricing policies to maximise the revenue of your business. Covering everything from discount policies to dynamic pricing you will learn how you should be setting your pricing based on your business, not your competitors.
A must for anyone that wants to increase revenue from their self storage business.
Topics will include:
Discount strategies
Cost of acquisition for customers
Price matching
Length of stay discounts
Unit size pricing
Dynamic pricing
Price increases
Maths of pricing
2 tier pricing
Platinum storage options
Insurance and packaging pricing
Measuring the impact
---
Rennie Schafer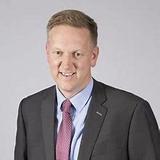 Rennie is the current CEO of the Self Storage Association UK, having previously been the CEO of the Australasian Self Storage Association for over 9 years.

Rennie has extensive knowledge of the self storage industry across the world, from the developing Asian markets through to the birthplace of self storage in the USA. He is a bit of a tech Geek and is currently on the Beta testing group for Google Maps and My Business.
Dave Davies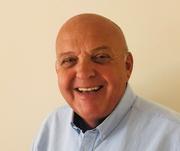 Dave is an accomplished self storage professional with over 20 years experience in the industry. He spent 17 years at executive board level at Safestore joining at 15 stores and 40 employees. As a member of the Management Buy Out Team in 2004 and the IPO Team in 2008 he played a major role in the companies success and its growth to a FTSE 250 company with over 580 employees, 134 stores and revenues of £112m and EBITDA of £64m. Dave was also Managing Director of Space Maker Self Storage (12 stores) for 6 years before Safestore acquired it in 2016.

He is passionate about self storage, the people who work in it and the customers who use it and believes the key to a successful self storage business are the people. His unique set of knowledge, skills and practical hands on experience has proved invaluable to many businesses in the self storage sector.
---
Cost
SSA UK/FEDESSA Members @ £100 + VAT per person
Non-Members @ £250 + VAT per person

---
Timings
10.00am - 3.30pm with a lunch break
---
Member Pledge
If a non-member takes up membership within 6 months of attending an event, the SSA UK will reimburse the difference between the non-member rate and the member rate for the event.