You are here:
Recruit & Retain a Winning Self Storage Team - 14 July
How to recruit, develop and keep your staff
Finding the right people is essential for the success of your business and the industry as a whole. Get it right and you will gain from staff continuity and loyalty with a successful store team who are happy, motivated, stay longer and deliver on targets. Get it wrong and your business will suffer
Recruiting the right team members first time will:
Allow you to focus on running your business, not deal with under-performing staff
Respect your customers and cultivate a great customer experience
Be invested in your company reducing the need to continually replace staff
Contribute more quickly to your bottom line
Contribute to your company's culture
The wrong team will:
Disrupt the efficiency and productivity of an existing team
Lose customers and revenue
Negatively impact team morale
Further increase recruitment costs to find a replacement
Did you know an unfavourable customer service experience is the No. 1 reason customers move on??
This session will cover:
How to identify the type of person you want to attract that align with your core values
How to attract and recruit staff based on your values
What induction training for new members should look like and include
The key aspects of team training and development both initially and ongoing
Understanding onboarding and retention - what makes your employees happy and how to keep them motivated
Speaker - Jon Gardner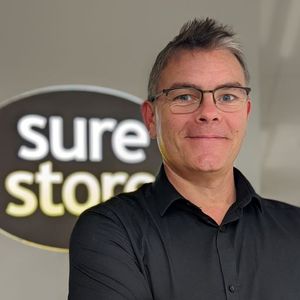 Jon Gardner has worked in the self storage industry since 2014, for both national brands and smaller independent businesses. Presently he is a Regional Director for the Flexiss Management Group, where he is responsible for recruiting, training, and developing the teams across 15 facilities within the SureStore and Self Storage Company brands across the North, Midlands and Greater London. As new facilities are built, Jon is closely involved with seeing them reach completion, staffing and opening to the public, and has become highly experienced in many aspects of running a successful facility including managing staff and developing teams to excellence. From sales and customer care to operational excellence, health and safety and processes training, Jon has a wealth of experience thanks to being fortunate enough to join the SureStore team at the point of opening their very first facility in 2018.


Cost
SSA UK/FEDESSA Members @ £110 + VAT per person