You are here:
Selling Self Storage Online
Mystery shopping has shown that web-based sales enquiries are generally handled poorly compared to phone and in-person enquiries. This training session is focused on improving your online sales skills and demonstrating how best to handle these types of enquiries to improve your online conversion rates.
Led by Rennie Schafer the session is customised specifically for the industry and covers:
What makes online shoppers different?
Methods to respond to online enquiries promptly
Engaging customers thorough web enquiries
Closing the sale online
The mathematics of online conversations
Auto generated replies vs personal replies
Online pricing, when and how
Common mistakes when dealing with online enquiries
Making your online customers feel special
Filtering the chaff to get more efficient conversions
Social Media and self storage
Using reviews to boost your business
Use of online chat
Delegates will be able to interact with the presenter and each other, view the presentation slides, complete exercises and discuss experiences. A webcam is not essential but highly recommended. There will be breaks during the training but coffee is not provided!

A copy of the SSA UK Selling Storage Online Workbook will be made available exclusively to delegates immediately prior to the webinar.
Previous Attendees Comments
"A good session and food for thought"
"Great loved it! Have had so much conflicted information previously - it was great to have up-to-date help and advice"
"It was a useful marketing seminar that generated some areas within our company that need improvement"
"Thanks for a very well organised and insightful day last week. I was very impressed with the event and found it great food for thought"

Trainer - Rennie Schafer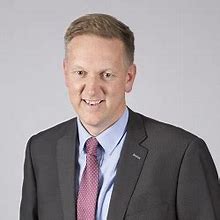 Rennie is the current CEO of the Self Storage Association UK, having previously been the CEO of the Australasian Self Storage Association for over 9 years. Rennie has extensive knowledge of the self storage industry across the world, from the developing Asian markets through to the birthplace of self storage in the USA. He is a bit of a tech Geek and is currently on the Beta testing group for Google Maps and My Business.
Cost:
Member rate at £100 + VAT per person
Note:
This is a member exclusive training session. If you are interested in attending, please contact us on 01270 623150 for further information.