You are here:
UK Legal Issues Training Session - 6 & 7 December
UK Legal Issues Training Session
6 & 7 December 2022 – 10.00am-1.00pm
Time: 10.00am – 1.00pm
Designed for owners and managers of self storage businesses and their key personnel, the objective of this training is to help delegates familiarise themselves with the key areas of risk for self storage businesses. The sessions also offer practical suggestions on how to manage those risks through correct documents and operational processes. Content includes changes to the procedure for deceased storers and guidance on the breathing space scheme.
Note: This is a two-part training session, split over two dates, on consecutive days, held on zoom. Bookings are for attendance at both sessions. It is not possible to book for just one day only.
The training will cover the following over the two days:
Procedure for deceased storers
Understanding contracts
Using contracts online
Legal impact of policy decisions
Risk and liability
Holding keys
Taking deliveries
End dates
Lien sales
Bankrupt storers
Access by authorities
Access for maintenance
Data Protection/GDPR
Breathing space scheme
Speaker
Lindsey Hemingway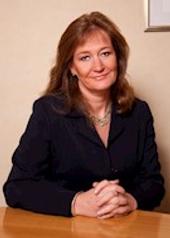 Lindsey is a partner at Knights plc and an experienced corporate and commercial lawyer, having spent many years as a partner in private practice acting predominantly for entrepreneurs as well as small and medium-sized enterprises. Although Lindsey works across many sectors, for many years a number of her clients have been in the flexible space sector (self storage, managed offices), enabling Lindsey to develop specialist knowledge specific to these businesses. She has worked extensively with the SSA UK to refine the suite of standard self storage agreements and the Manual of Advice and Procedures and regularly delivers legal training sessions for members. She is regarded as one of the very few experts in UK Self Storage Law.
Who should attend?
Important training to ensure you are up to date with legal matters in the industry and aware of the key areas of risk
Cost:
SSA UK Members @ £140 + VAT per person