You are here:
YSN Educational Session – Add-On Sales - 20 October
Complimentary session for YSN Members on handling online reviews, led by YSN Board Member, Anthony Adams.
Speaker
Anthony Adams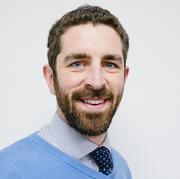 Anthony is the co-founder of Engage Management Services Ltd, an independent management company that supports both new and existing self storage operators. He joined the self storage industry in 2006 as a marketing assistant for a small independent operator and now works with other storage businesses to grow their storage facilities into mature, profitable enterprises through effective sales, marketing and operational strategies and systems. When he's not knee deep in websites, Google Ads and spreadsheets Anthony spends time out in the fresh air, preferably on a bicycle. He is also a bit of a tech geek and loves to spend time investigating ways in which technology can be used to improve people's lives and, of course, to improve self storage operations.
Further information to follow shortly…