You are here:
YSN Educational Session - Containerised Self Storage - 29 November
During this complimentary session for all YSN members, we will explore what the product is and how it differs from traditional self storage.
Hosted by YSN board members Jamie Thomas (blue self storage) and Sarah Manning (Secure Stores Nationwide), the session will be split into two parts.
The first half, led by Sarah Manning of Secure Stores Nationwide who specialise in the supply of containers to the industry, will provide a background on how and where shipping containers are made, and what changes are made to a standard container to adapt them for self storage use. We will also discuss how they get to the UK and what happens after this in order to get them to self storage sites across the UK. Ballpark pricing for shipping containers will also be covered along with a chance to ask questions.
The second half of the session will be led by Jamie Thomas from blue self storage. blue self storage are a long established and very successful containerised self storage facility and were winners of the SSA UK's Container Storage Facility of the Year Award in 2021. They have 3 existing sites and another due to open soon. We will be interviewing Jamie to find out all about him, their sites and ask him what it's like to run a containerised facility day-to-day. Also, Jamie will tell us what he sees as the advantages and disadvantages of containers vs traditional internal facilities. Lastly, we'll be asking Jamie for his top tips for being successful with containerised self storage and there will be a chance to ask questions too.
Speakers: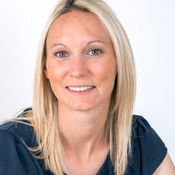 Sarah Manning
Sarah Manning is Managing Director of Secure Stores Nationwide, supplier of shipping containers and related accessories.
Sarah has been in the container industry for the past 15 years, starting her career at Mr Box, which she ran and grew in to one of the largest market players. Mr Box was then acquired by Mobile Mini in 2016, who Sarah continued to work with for a further 4 years. In 2021, Sarah recently launched her own container business, Secure Stores Nationwide. Secure Stores specialist area is Self-Storage, with a strong focus on customer service.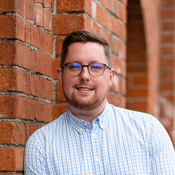 Jamie Thomas
Jamie is the Technical Manager at blue self storage, an independent, multisite container operator based in South Wales. Since joining the self storage industry in 2014, he has gained an in depth knowledge of all elements of the business by working in various departments, from Accounts to the Operations Team. Following a rebrand and the implementation of an aggressive growth strategy; using his experience, Jamie has helped drive efficiency, a higher quality customer experience and profitability through the implementation of a complete new CRM and Management System. Jamie joined the Board in May 2022 and looks forward to representing container operators whilst contributing to the future of the Association and its members.
If you are not already a member of the group and would like to join and attend this meeting, please contact Hannah Speed at [email protected]