You are here:
YSN Educational Session - Operational Excellence - 23 June
In this session Paul will share his experience of creating a successful operational structure which ensures daily excellence is achieved. This includes a full overview of what he believes is needed to maintain high standards and compliance in this ever-evolving industry.
Paul will concentrate on:
Self-auditing and his 100 point check

Induction and training of new team members

What is customer service in self storage?

Q&A session
Speaker
Paul Whittaker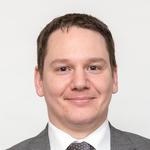 Paul has closely manged a total of 26 different facilities during his time in the industry with 11 of these being brand new store openings. He is currently a Director of Flexiss Management Services who design, build and manage a number of commercial assets for several investment portfolios within the self storage sector. Paul Whittaker is also the current Chair of the Young Storage Network (YSN) and has been involved with the group since its inception in 2017.