You are here:
YSN Educational Session – Social Media - 13 July
Complimentary session for YSN Members on social media, led by Emma Banks, YSN Board.
Emma has seen first-hand how using social media at store level can help grow your local awareness. Emma has found that using the likes of Facebook and LinkedIn, has helped Squab's new site in Evesham gain local awareness and over 50% of their customer database has come via first contact from social media, whether that's through posts, marketplace or shares/likes. She is currently using the same method at Squab's new site in Rubery.
During this session Emma will discuss what platforms she uses, how reach is sometimes better thank likes and using marketplace as a sales platform. She will discuss how keeping some social media at store level can help your potential customers see you a local company rather than a cooperate big guy. So if you are looking for new ways to help grow your awareness or even just to see how you can shake up what your currently doing, then pop along to the session.

Emma Banks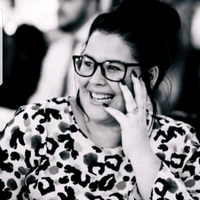 Emma joined Squab Group in 2019 as Store Manager at their new site in Evesham. She had previously worked for just over two years at Space Station Self Storage in Kings Heath as Duty Manager. After a busy two years at the Evesham site which included the addition of container and two phase builds ahead of schedule, she is now the Group Sales Manager for all sites in the business. Emma has demonstrated herself as a social media whizz with helping the Evesham store gain new custom through her social media post. She has also provided support for other companies with Sitelink training.