You are here:
Tickets & Pricing
Tickets & Pricing

Operator Member Fees: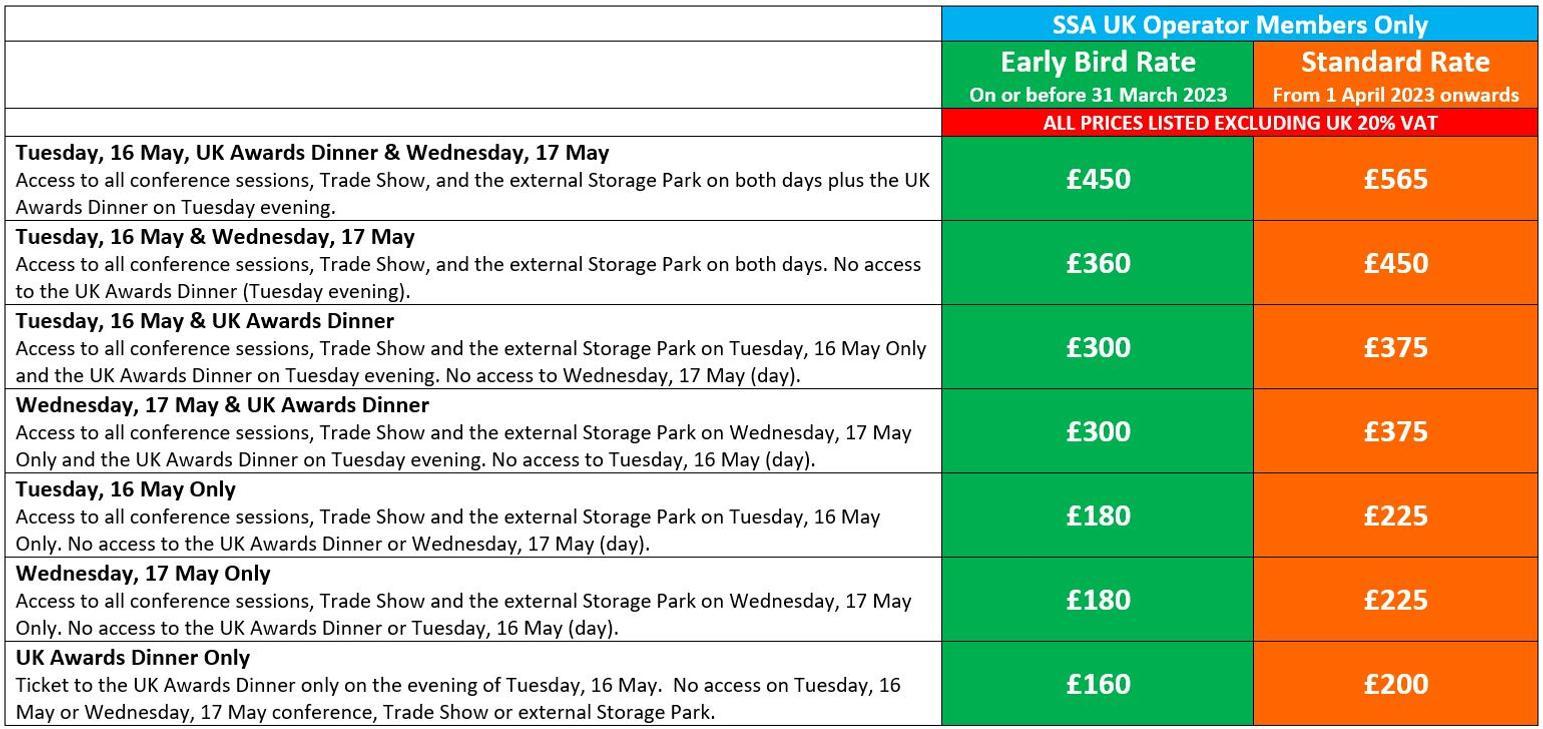 To book your tickets, please click the Register Now button at the top of the page, or click the Book Now button below.
Supplier Member Fees:
Suppliers who wish to attend the conference must either sponsor a package, exhibit in the Trade Show or pay a premium. Bookings for sponsorship or Trade Show/external Storage Park attendance are payable at the time of booking.
If taking a sponsorship package, the value must be £1,000+ (which does not include tickets). A two day ticket including dinner costs £450 + UK VAT per person which is in addition to the sponsor package cost. Trade Stand packages will either include one or two '2-day tickets including dinner' depending on the stand size booked.
A Premium supplier ticket costs £1,200 + UK VAT per person for a 2 day package. The cost includes access to all conference sessions, Trade Show and the Awards Dinner.
Cancellations & Refund Policy
Operator member cancellations advised in writing before 31 March 2023 receive a 75% refund of the ticket price. No refund on or after 1 April 2023. However, tickets are transferable.
Supplier member cancellations of Sponsorship Packages and/or Trade Show/external Storage Park attendance are subject to:
Cancellation prior to 28 February 2023 - 50% refund
Cancellations from the 1 March 2023 - no refund