You are here:
Trade Show & Sponsorship
Trade Show & Sponsorship

A major highlight of the event is the Trade Show
The trade show hosts an impressive range of industry suppliers ready to showcase their products and services including; container suppliers, management companies, suppliers of lifts, insurance providers, packaging companies, security system providers, construction companies, auctioneers and many more.
All relevant to self storage, these experts from a wide range of companies will demonstrate the very best of what they do across the two days to deliver an eye-opening trade show experience.
We are delighted to welcome the following Exhibitors to this year's Trade Show: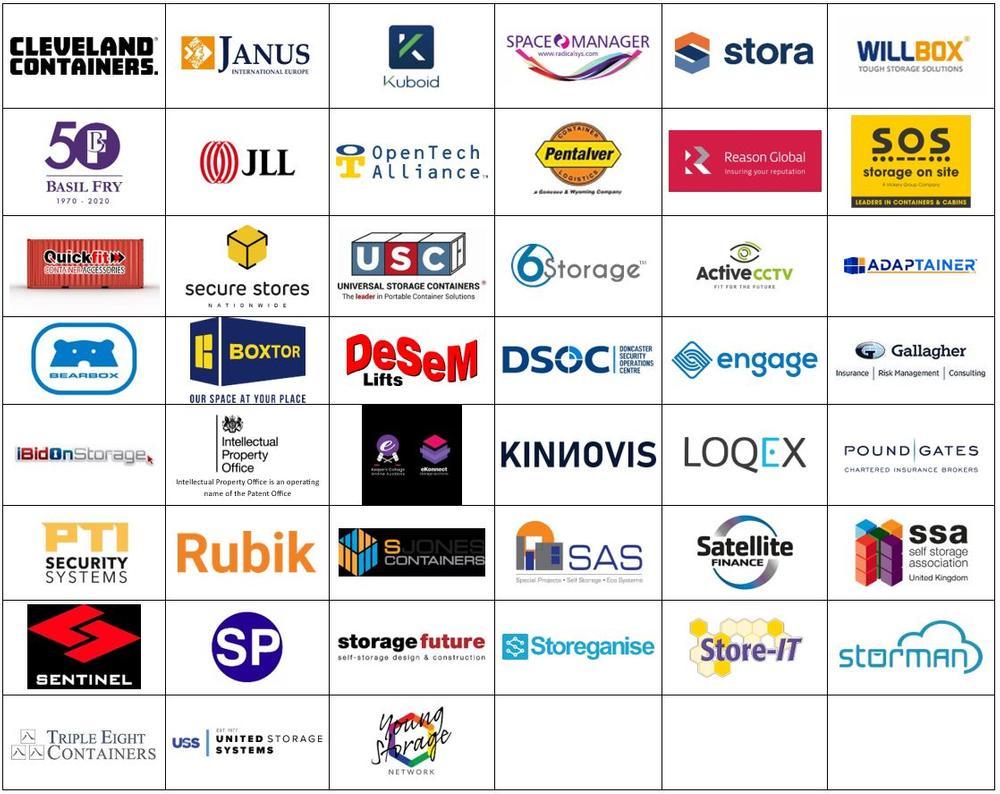 Supplier to the industry - why sponsor or exhibit?
Establish or build your brand within the growing self storage industry
This event serves as a great opportunity to promote your business to hundreds of self storage owners, operators, investors, and others with an interest in this rapidly expanding sector.
The Trade Show will be a major highlight and an opportunity to showcase your products or services to attendees. The Trade Show is an important part of the conference and enables delegates to meet a range of industry suppliers all in one place.

The on-site external Storage Park will also be popular with attendees, particularly container operators, who will be able to view a large selection of containers, pop-up storage options, and accessories for their facilities.
Throughout the two days, there will be plenty of networking opportunities to mix with potential and existing customers including refreshments breaks, lunch held in the Trade Show both days, and the Annual Industry Awards Dinner, preceded by a Drinks Reception.
This is your opportunity to benefit from the exposure this event offers, source new customers, launch new products, meet with existing clients, and learn about the issues facing the industry and how UK operators will overcome these challenges.
The Trade Show has now SOLD OUT!
However, please email Helen Bourke at [email protected] or download the Sponsor & Exhibitor Packages brochure below if you are interested in alternative sponsorship opportunities.

SSA UK Conference Sponsorship Trade Show & Storage Park Packages.pdf